If you search "Makeup artist near me" or "Makeup artists in (location)" on Google today, you'd find a list of local Makeup Artists located in your vicinity or within your city.
Can you see your Makeup Artist's business on the initial page right away?
I don't need to elaborate on the significance of being prominently visible in search results. We all understand how individuals currently discover Makeup Artists, and nearly 99% of users tend to click on one of the Makeup Artists listed on the first page.
If you're close to your Makeup Artist's business while conducting this search, you should ideally see your business among the displayed results. If not, we'll delve into addressing this matter today.
What is SEO for makeup artists?
SEO involves the ongoing effort to enhance both the quantity and quality of visitors to your website via search engines. For makeup artists, securing a prime position on search engine results pages is crucial, expediting consumer discovery.
If you're unfamiliar with SEO, GoMaxoo specialize in makeup artists marketing. This, in turn, generates targeted website traffic and increases sales.
Top 15 SEO tips for makeup artists in 2023

1. Find makeup artists keywords for your website
In search engine optimization (SEO), a fundamental step for makeup artists is pinpointing pertinent keywords to optimize their website. Keywords are specific terms or phrases that potential clients might enter into search engines when looking for makeup services. You can enhance your website's visibility on search engine results pages by conducting thorough research and selecting the right keywords.
For instance, if you specialize in bridal makeup, potential keywords could include "best bridal makeup artist," "bridal beauty services," or "professional wedding makeup." Integrating these keywords strategically throughout your website's content can significantly boost your chances of appearing higher in search results, drawing more potential clients to your makeup artists services.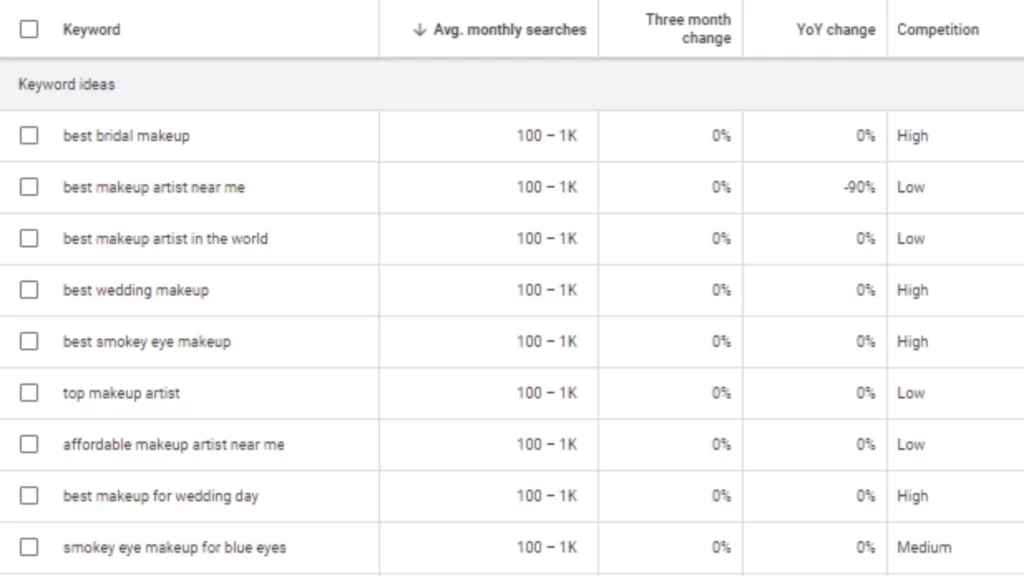 Certainly, many keyword research tools are available to help you in your SEO efforts as a makeup artist. Here are some popular:
Google keyword planner: Keywords planner tool, provided by Google, helps you discover relevant keywords by showing their search volume and competition level. It's beneficial for finding keywords related to your makeup services and is commonly searched by potential clients.
SEMrush: SEMrush offers comprehensive keyword research capabilities, allowing you to explore keyword ideas, analyze competitors' keywords, and track keyword performance over time. This tool can provide valuable insights into which keywords drive traffic to your competitors' websites.
Ahrefs: Ahrefs is another powerful SEO tool that offers keyword research features. It provides detailed data on search volume, keyword difficulty, and other metrics to help you identify keywords worth targeting for your makeup artist website.
Moz keyword explorer: Moz's tool provides insights into keyword difficulty, search volume, and potential opportunities. It can help you find keywords that balance being relevant to your makeup services and having manageable competition.
Ubersuggest: Ubersuggest is a user-friendly tool that offers keyword suggestions, search volume data, and even content ideas related to your chosen keywords. It can be a helpful starting point for makeup artists looking to optimize their websites.
KeywordTool.io: This tool generates keyword ideas not only from Google but also from other platforms like YouTube, Bing, Amazon, and more. It helps diversify your keyword research and target different search engines.
2. Update the makeup artist's website as eye-catching
Your user friendly website serves as the initial impression for potential clients, so ensuring it accurately portrays your brand and furnishes visitors with comprehensive details about your business is essential.
It's crucial to have updated information on your website. Here are a few vital elements to incorporate:
Business name, logo, and contact details
A concise overview of your offered services
A portfolio featuring before-and-after pictures or samples of your work
Endorsements from content customers
Links to your social media profiles
The provision for online scheduling
If your website is unable to navigate or give necessary information, potential customers can opt for an alternative makeup artist.
In addition, making a professional, well-designed website is not expensive or taking time. There are many website builders, like Gomaxoo, which can help you start.
3. Optimize meta tags
When it comes to search engine optimization (SEO) for makeup artists, employing title tags and meta descriptions is vital. These elements improve your website's visibility on search engines like Google.
Title Tag: Craft a concise and descriptive title (around 60 characters) that reflects the page's main content and includes relevant keywords.

For example, "Expert Makeup Services in San Diego for Special Occasions."
Description Tag: Write a compelling meta description (around 150-160 characters) that summarizes the page's content, uses keywords naturally, and entices users to click.

For instance, "Transform your look with our professional makeup artists. From weddings to photo shoots, we create stunning, personalized looks that enhance your natural beauty."
OG Tags (Open Graph): Ensure your OG tags are set correctly to display accurate images, titles, and descriptions when shared on social media platforms. Use clear and relevant visuals.
Heading Tags (H1, H2, etc.): Organize your content with clear heading tags. Use H1 for the main title and follow with relevant H2, H3, etc., tags to create a hierarchical structure for better readability and SEO.
Remember, keeping your meta tags relevant, concise, and user-friendly can significantly enhance your page's visibility and engagement.
4. Create served-location pages
Creating Served-Location Pages is a targeted strategy for makeup artists to optimize their online presence. By designing individual pages for different service areas, you can effectively cater to local audiences and improve your search engine visibility.

Each page should be customized to showcase your makeup services within a specific region, incorporating location-specific keywords to enhance discoverability.
Developing location-specific pages demonstrates your commitment to diverse communities and enhances your relevance in local search results. This strategy can increase organic traffic to your makeup artist's website, helping you connect with clients actively seeking services in their area.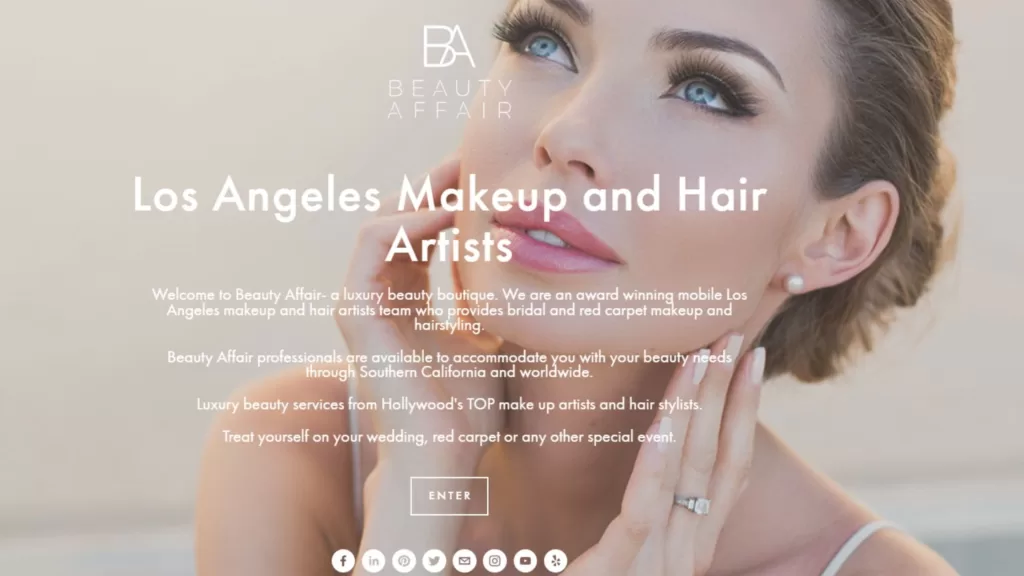 Here are some tips on how to create location-specific pages:
Use location-specific keywords throughout the content to improve local search visibility.
Highlight local events, venues, and trends to resonate with your target community.
Showcase success stories from clients in each area to build trust and credibility.
Include a prominent call-to-action that guides visitors to book appointments or inquire about services.
Use location-specific images to connect with your target audience and add authenticity.
Ensure seamless mobile viewing for users searching on smartphones or tablets.
5. Content creation and optimization
Engaging in content creation and blogging offers fantastic avenues to showcase your makeup expertise, establish your brand, expand your social media followers, and captivate new clients. Furthermore, it's an enjoyable endeavor.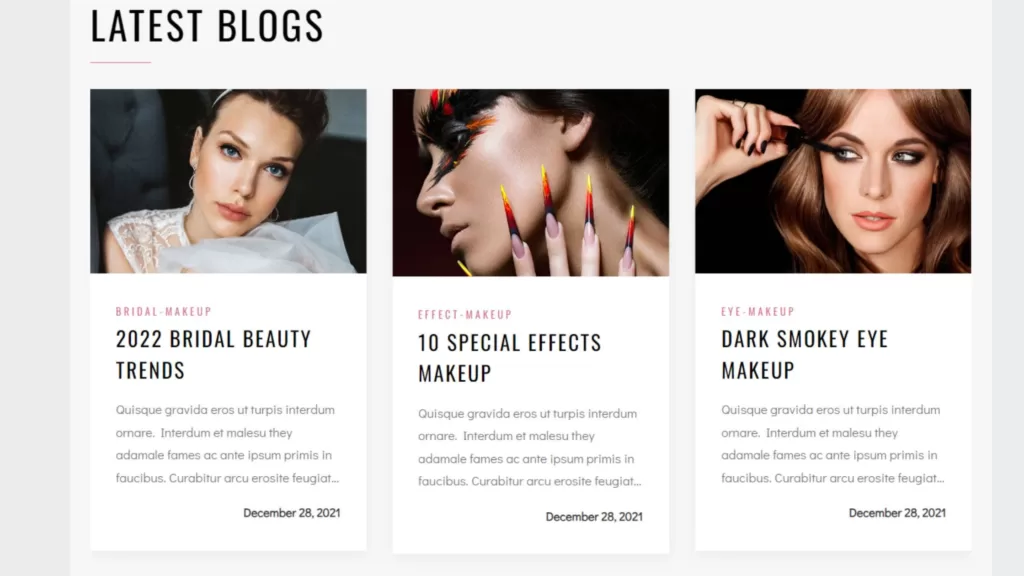 Here are key factors to consider when initiating content creation or blogging:
Discover Your Niche: Determine the makeup and beauty services you intend to spotlight for focused content.
Maintain Consistency: Strive to publish fresh content regularly, aiming for at least two weekly entries.
Amplify Your Content: Share your blog articles and videos on social media platforms and through email campaigns.
Encourage Audience Interaction: Address comments and queries promptly to foster engagement.
It is also essential to know what not to do. Therefore, before starting, make sure you know which steps to take, and what to avoid.
6. Do internal linking for each page
Internal linking is a fundamental search engine optimization (SEO) strategy for makeup artists. It involves incorporating hyperlinks within your website's content that direct users to other relevant pages within the same website.
Internal linking serves multiple purposes. Firstly, it aids in improving the overall user experience by guiding visitors to additional valuable information related to the topic they're exploring.

Secondly, it helps search engines understand the structure of your website and establishes relationships between different pages. This could enhance the search engine ranking of the linked pages.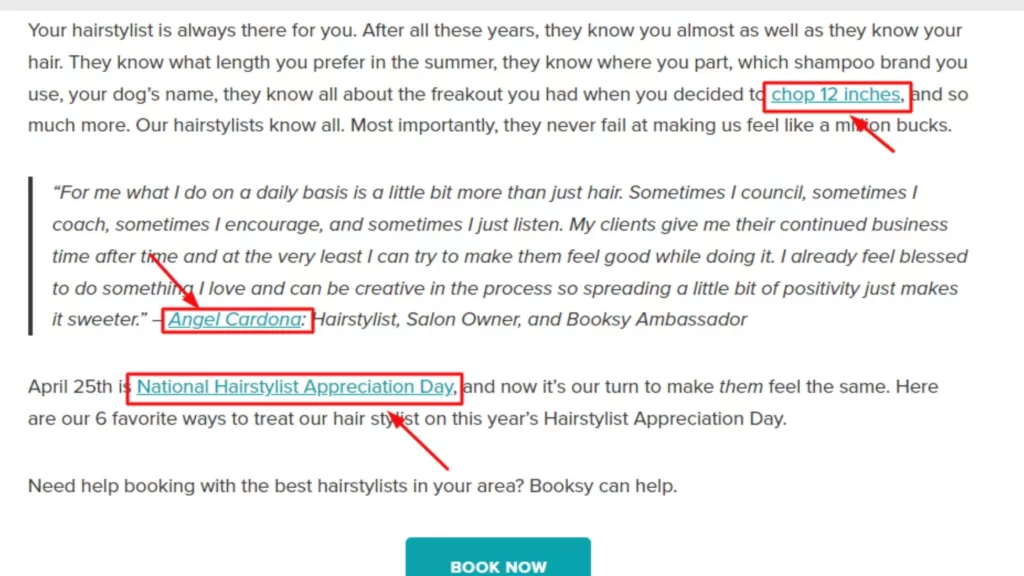 Here are some tips for internal linking:
Add internal links wherever it would help your readers
Links between pages in the body of the article
Link from high authority pages to pages that rank almost as high
Link from pages with high traffic to pages with high conversion rates
Use descriptive (and keyword-focused) anchor text in link text
Find and fix broken internal links
Do follow links are used in internal links to keep the links flowing
Links at the top of content are valuable
By consistently integrating internal links across your website's pages, you enhance user engagement, facilitate more straightforward site navigation, and contribute to a well-optimized website that can rank more favorably in search engine results.
7. Image optimization for your blogs and service pages
Images hold a significant role in your makeup business. Regardless of how eloquently you explain your services, visual evidence proves more impactful. Your website serves as a portfolio showcasing your work.
Here are some tips to image optimization:
Showcase your artistry through compelling images that resonate with visitors.
Enhance accessibility and SEO by using descriptive alt text for each image.
Incorporate relevant keywords into image filenames and alt text for improved search visibility.
Compress images (100-200kb) for faster loading times without compromising quality.
Ensure images adapt seamlessly across devices for an engaging user experience.
Add succinct captions to provide context and enhance image impact.
If you use any statistic, you can add sources.
8. Add schema markup
Increase the visibility and richness of your makeup artist website content by including schema markup. This structured data format helps search engines better understand your information and display it in search results.
Adding schema markup to elements like your services, reviews and contact details allows you to stand out with engaging snippets that attract more clicks and enhance your online presence.
Certainly, here are some strong and concise tips to effectively implement Schema Markup:
Select Relevant Markup: Choose the appropriate Schema types that align with your makeup artist services, such as "BeautySalon" or "Service."
Accurate Information: Include your business name, address, and contact information in your markup.
Rich Snippet Preview: Utilize rich snippet preview tools to see how your Schema markup will appear in search results.
Page-Wide Application: Implement Schema markup consistently across relevant pages, optimizing its impact.
Regular Updates: Keep your Schema markup up-to-date with any changes to services, events, or offerings.
9. Fix technical issues
As a makeup artist, it's crucial to address and resolve any technical problems on your website actively. These issues can negatively impact your search engine rankings and user experience. Ensure your website loads quickly, has a mobile-responsive design, and is free from broken links or error pages.
Here are some tips for fixing technical problems with makeup artists' websites:
Page speed optimization: Streamline elements to ensure fast loading times for a smoother user experience.
Mobile responsiveness: Verify that your website displays flawlessly on various devices catering to mobile users.
Link checks: Regularly scan and fix broken links to prevent user frustration and improve SEO.
Image optimization: Compress images to an appropriate size for quicker loading without sacrificing quality.
Clean code: Ensure your website's code is well-structured and error-free for optimal performance.
Regular audits: Conduct routine checks to identify and resolve technical issues promptly.
10. Speed of website
Website speed has been an important SEO signal since its inception. Google prioritizes exceptional user experiences, highlighting the significance of mobile-friendliness and rapid loading times.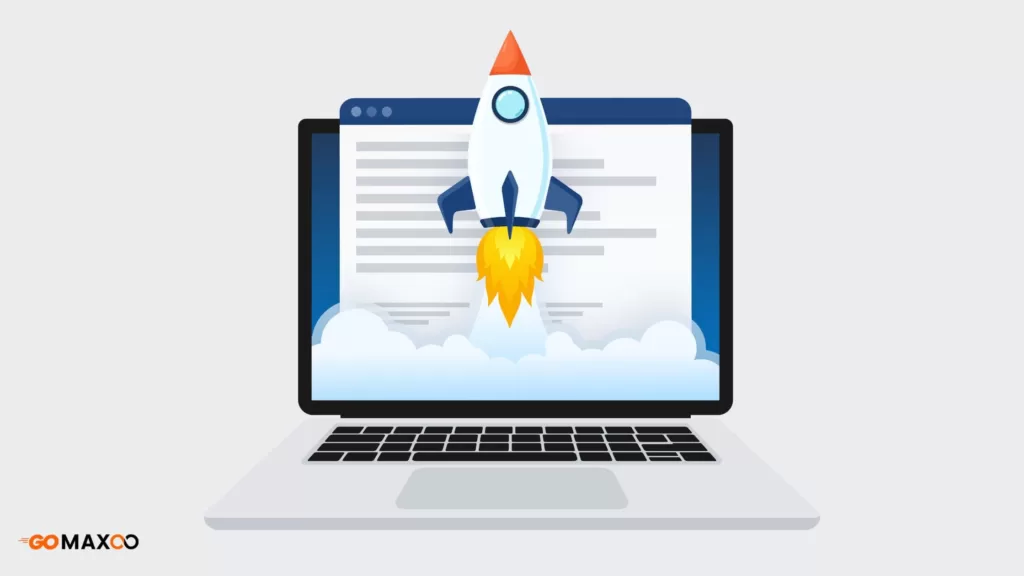 Google explicitly acknowledges the role of page speed in its ranking process. Additionally, a survey by MunchWeb unveils that 75% of users abstain from revisiting a site that takes over 4 seconds to load. Effective strategies to amplify site speed encompass leveraging Content Delivery Networks (CDNs), image compression, and transitioning to faster web hosts.
A passive website risks diminished ranking as Google aims to provide users with swift access rather than prolonged waits post-search clicks.
11. Get links from high quality domains
Some time ago, Google announced that links are the initial consideration in its page ranking process. An effective method to secure links involves submitting contact details to reputable directories, contributing guest posts to esteemed platforms like Medium or Forbes, and fostering educational links through pertinent scholarship initiatives.
These backlinks symbolize a vote of confidence from industry-related websites, enhancing your brand's credibility. Acquiring top-notch links, however, is a task requiring effort. Here are some starting points: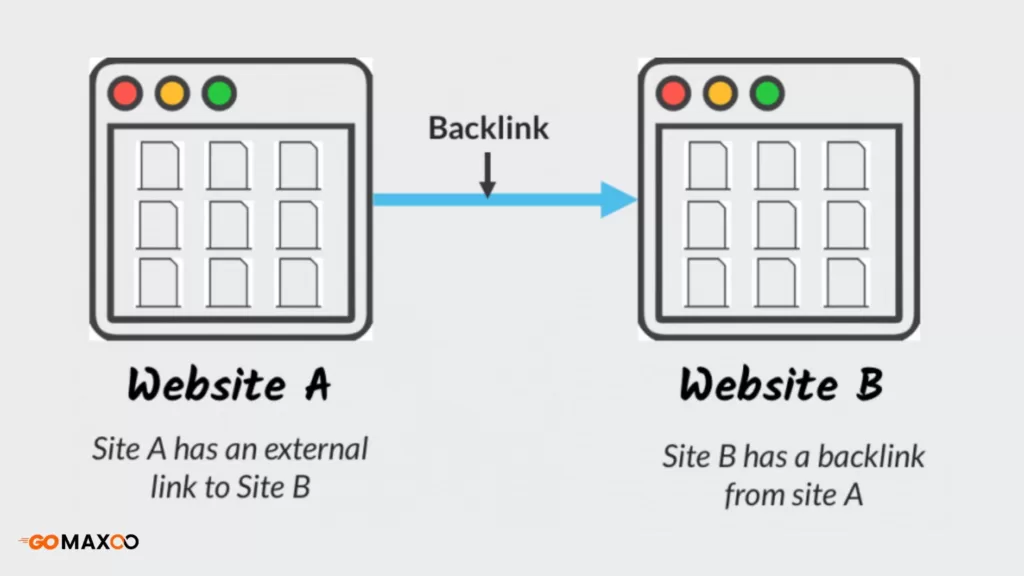 Link-building tips for your makeup artist business:
Create contextual backlinks: Profile Creation, Business Listing and Guest Posting.
Establish connections: Identify and approach industry-relevant publishers and guest bloggers. Offer them valuable content in exchange for promoting your makeup artist business.
Expand PR efforts: Engage in extensive PR outreach. Examine your competitors' backlinks to uncover potential avenues for link acquisition.
Quality content: Create noteworthy, superior content that compels others to reference and highlight your brand.
Adhering to these guidelines can effectively establish valuable links, bolster your makeup artist business's online presence, and reinforce your standing in the industry.
12. Update google business profile
Increase your makeup artist business's visibility by updating your Google Business profile, a powerful and cost-free tool. Elevate your accessibility to potential clients without any financial investment.
Registering your makeup artist business on Google provides crucial information for Google Maps, Search, and other services. Conveniently accessible via desktop browsers, Android, or iOS platforms, this process demands meticulous attention to detail.
Ensure comprehensive details and obligatory information are supplied during registration. Embracing Google's visibility potential can amplify clientele and optimize your online presence.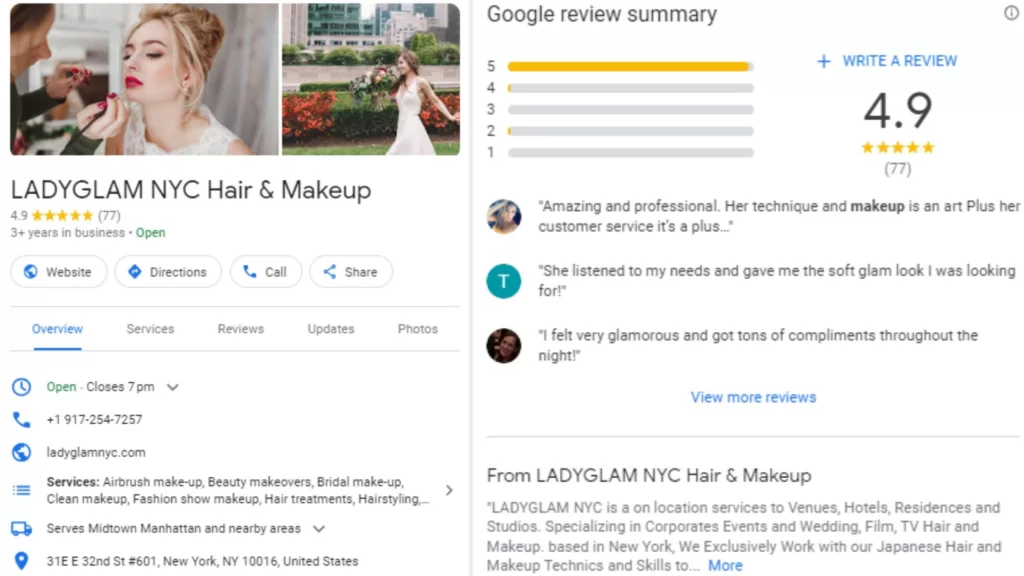 Learn how to update your Makeup Artist business on Google Business Profile:
Sign in to your Google My Business account.
Locate your Makeup Artist Business in the dashboard.
Click on "Info" to edit business details.
Update business name, address, phone number, and website URL.
Add or modify regular and special business hours.
Showcase your services and offerings in the "Services" section.
Upload high-quality photos of your Makeup Artist's works.
Respond to customer reviews in the "Reviews" section.
Utilize Google Posts to share promotions and updates.
Monitor customer interactions and insights for analysis.
By following these steps, you can effectively update your makeup artist business on your Google Business Profile and grow your online presence.
13.Get listed on local business listing sites to increase authority
This simple SEO tip offers substantial value. Compile a selection of 5 to 7 well-known makeup and wedding-oriented websites where you can establish a profile or secure a listing for your services.
Shortlist platforms aligned with your niche, particularly those tailored to makeup artists.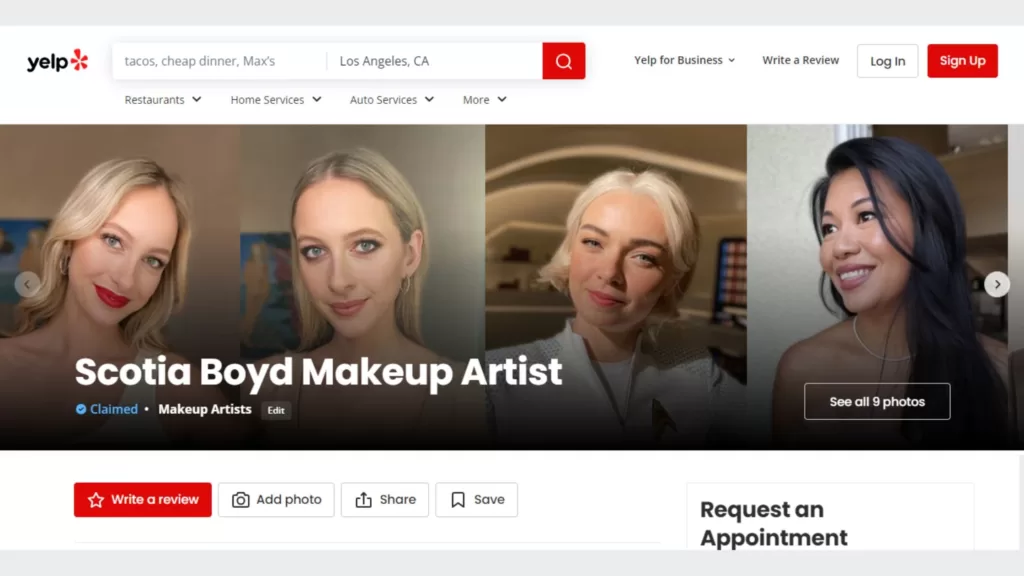 Opt for a renowned website that permits direct linking to your site from your profile. For instance, clicking the link leads directly to your website.
Refrain from associating with low-quality, random websites for profile creation.
This method serves as a straightforward backlink strategy with impressive effectiveness.
14. Use social media channels
A robust social media presence is imperative for makeup artists businesses in today's landscape. Platforms like Facebook, Instagram, TikTok, Twitter, and YouTube offer remarkable avenues to engage with potential and current customers. Moreover, they wield formidable marketing potential.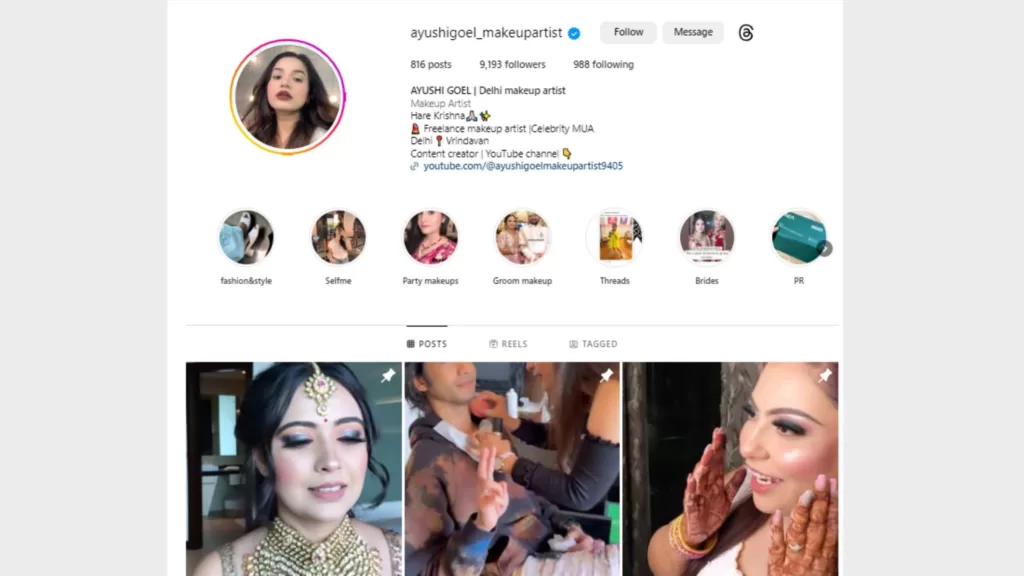 In the realm of social media, consistency emerges as the linchpin. Regular posting (minimum twice a week) maintains a prominent spot in your followers' consciousness. Additionally, your content's allure lies in its engagement, originality, and visual allure.
Beyond sharing captivating content, prioritize engaging with your followers. Swiftly addresses comments and inquiries while appreciating and sharing other users' pertinent content.
Cultivating a robust social media following expands your marketing reach. Consequently, you can acquire fresh clients through word-of-mouth recommendations.
15. Encourage for clients review
Client reviews hold substantial influence over potential customers' decisions. Positive reviews bolster your credibility and contribute to better search engine rankings.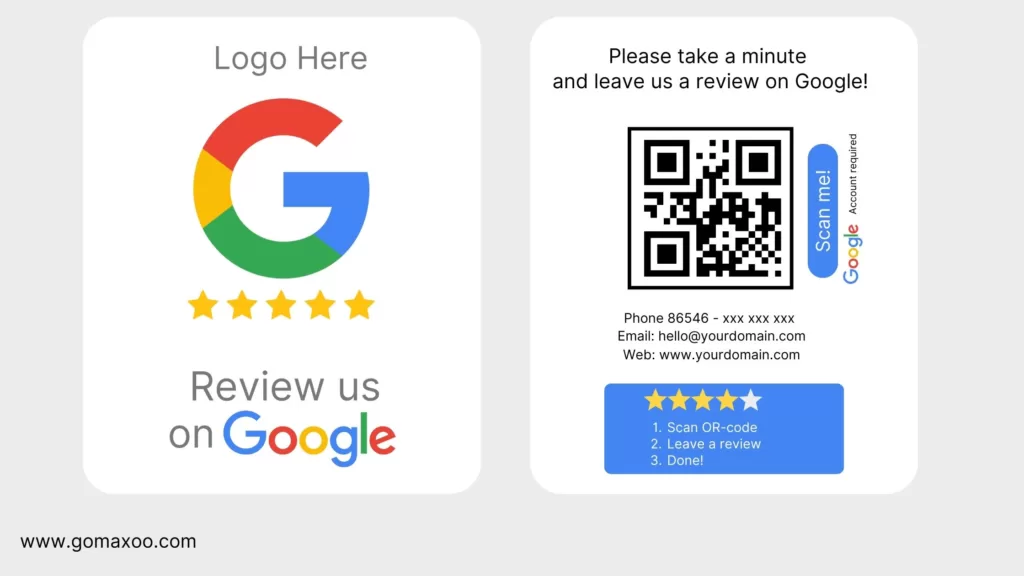 Gently prompt satisfied clients to share their experiences through platforms like Google My Business, Yelp, or social media. These reviews provide authentic testimonials that resonate with prospective customers, potentially leading to increased inquiries and bookings. As search engines value user-generated content, positive reviews can elevate your website's visibility, affirming your expertise in the makeup industry.
By proactively urging clients to leave reviews, you enhance your online reputation, garner trust, and foster a positive cycle of attracting new clients through effective SEO practices.
Why is SEO important for makeup artists?
Search Engine Optimization (SEO) holds crucial significance for makeup artists, amplifying their online presence and business success. Here are some compelling reasons why SEO is essential:
Visibility boost: SEO elevates your website's visibility, making it easier for potential clients to find your makeup services.
Credibility enhancement: High search rankings establish trust and credibility among users seeking makeup artists.
Targeted traffic: SEO directs relevant and interested users to your website, increasing inquiries and bookings.
Competitive edge: Optimized content sets you apart from rivals and positions you as a top choice.
User experience: SEO enhances website functionality, ensuring seamless navigation and engagement.
FAQ's
What is SEO for makeup artists?
SEO for makeup artists is made up of many smaller components, including keyword and keyphrase optimization, link building, content marketing, and more.
How can I promote my makeup artist?
Utilize social media, create a professional website, offer special promotions, collaborate with influencers, and showcase your work on various platforms.
How do makeup artists get clients?
Build a strong online presence, network with peers and clients, showcase your portfolio, and encourage client reviews.
What makes a makeup artist successful?
Skill, creativity, professionalism, excellent client communication, and adaptability to trends contribute to a makeup artist's success.
How do you get leads for makeup?
Employ social media marketing, optimize your website for search engines, participate in industry events, and offer promotions to attract leads.